A FEW PRINT ADS THAT WE LIKE:
YOUN FRANKENSTEIN MUSICAL:
How to advertise such a monster hit? Exactly like that... with an outdoor campaign looking for the ugliest guy in the city.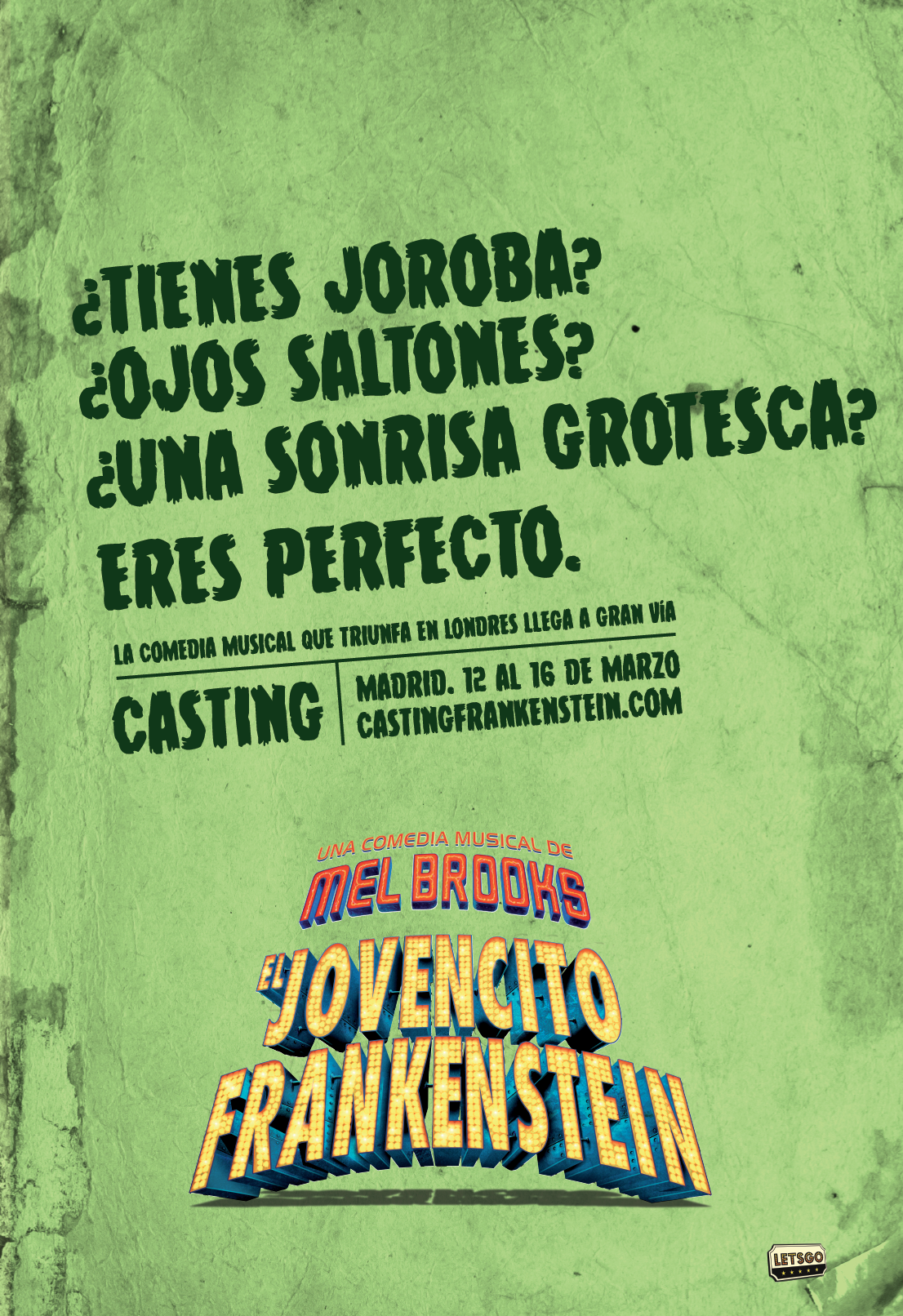 POPCLICK - ESCAPE
Sometimes life calls for an escape, but can you go anywhere? Life's duties and oblations can feel smoother thanks to the pure sound and unique design that Popclik headphones and earphones offer.
DIGITAL+ - 2 MILLION SUBSCRIBERS
DIGITAL+ a premium pay per view channel that offers the NBA games, Spain bullfights and La Liga proudly celebrates 2 Million subscribers.
EL HORTERA:
SUCH A TACKY PLACE DESERVED THE TACKIEST CAMPAIGN:
DIGITAL+ NO COMMERCIAL BREAKS

DIGITAL+ is a channel that offers the best cinema without commercial breaks, so you are the only one that can interrupts your movies.